MAPPING the MEMORIES … canal creek connections
A contemporary exhibition referencing family history -
connecting local places and times with their social, natural and economic environments.
21 August – 28 September 2014
Warwick Art Gallery, 49 Albion St, WARWICK Qld 4370    Ph. 07 4661 0434 www.warwickart@sdrc.qld.gov.au   Open: Tues to Fri 10am – 4pm Sat & Sun 10am – 1pm
The exhibition is supported by the Regional Arts Development Fund, a Queensland Government and Southern Downs Regional Council partnership to support local arts and culture.

RECOLLECTIONS   detail 
185cm x 210cm
forgotten stories … times, places, people, events – new stories
vintage fabric, lace & embroideries, cotton & silk fabric: hand & machine stitched, hand dyed, painted, digitally printed & laser cut, painted card, printed & drawn images & text on paper & fabric, gold metal, mesh, ribbon, lace & beaded fabric, natural dyed (local vegetation) embroidered silk organza.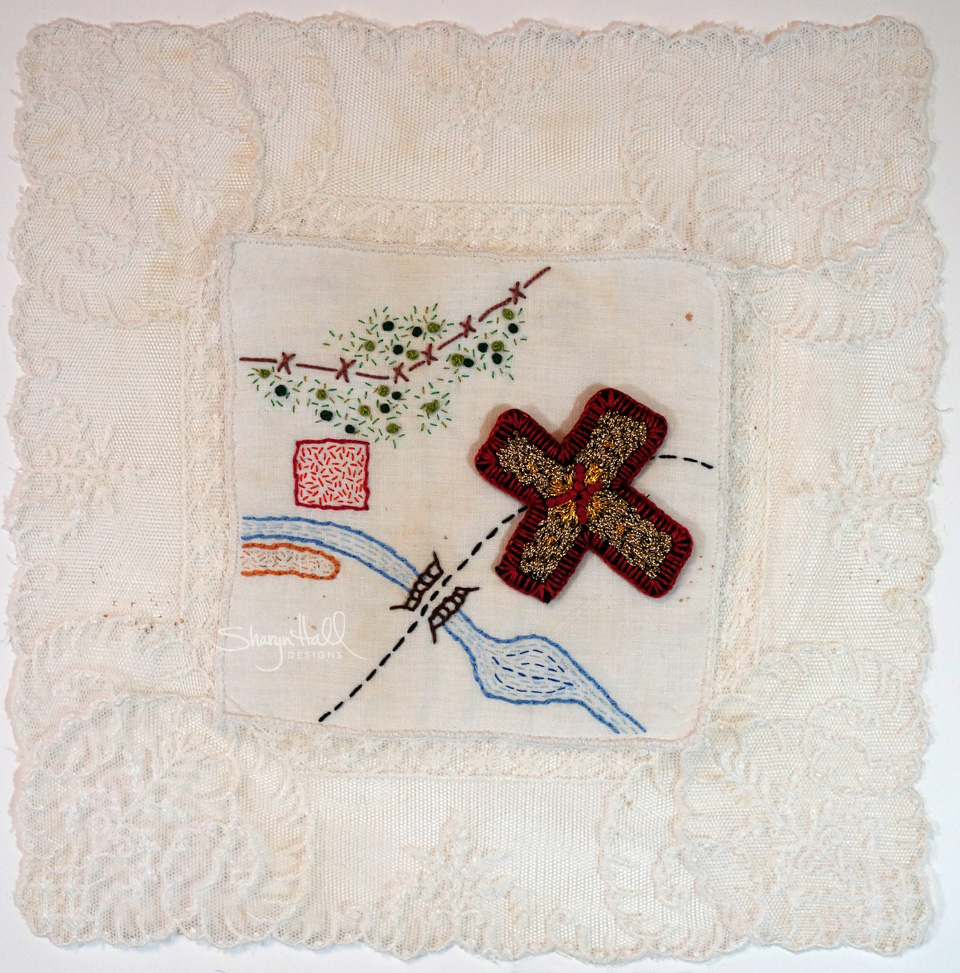 TREASURE TRAILS … x marks the spot     Map 1 
48cm x 48cm
a map in six parts – one of 6
vintage handkerchief, hand embroidered with cotton thread, embellished with hand embroidered 'cross' in gold (carat) thread and perle cotton