ARGENTUM seeds, pods, leaves … life
Gallery 54 (Robyn Bauer Gallery), solo exhibition, Paddington, Brisbane 2013.
This exhibition marks 25 years since I graduated as a visual arts major. Focusing on surface design, I have taken a fluid approach to media and techniques, experimenting according to my needs. A creative block left me wondering whether my inspiration had evaporated. The Argentum exhibition rejuvenated my practice – an elemental free-flow of ideas took on botanical qualities, as tendrils reached out to new forms of expression while roots burrowed deeper into my own history than ever before.
Argentum : Latin for silver, celebrates 25 years of "cross-pollination"  …  a silver jubilee of sorts.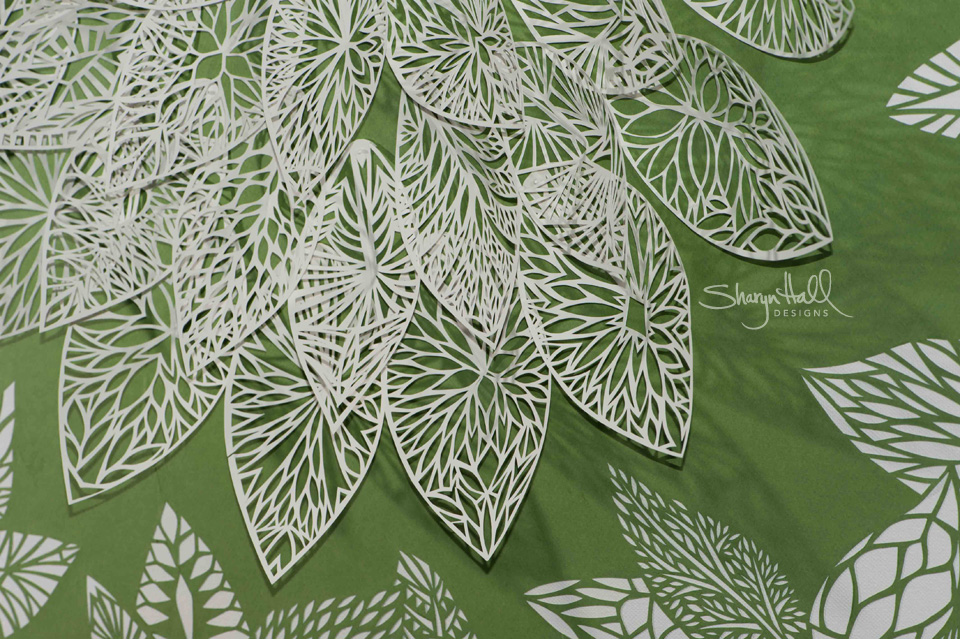 METAMORPHOSIS   detail 
75cm x 75cm
one transforms to another and another and another
individually hand cut (with a scalpel knife) artist papers, applique pins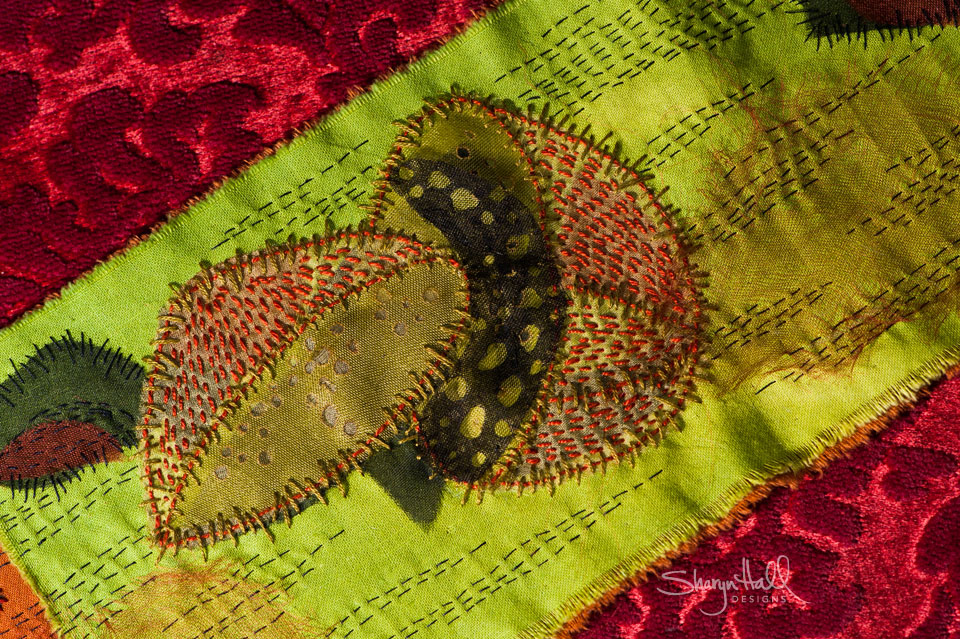 SEEDS and PODS   detail 
51cm x 78cm
hand dyed cotton homespun & silk organza (acid dye), bark cloth, silk, mesh, hand stitched with stranded thread, burnt
PICK of the CROP    detail  
75cm x 40cm
only the best are selected …
layered & hand stitched, hand dyed cotton homespun & silk organza (natural indigo shibori resist & acid dyes), machine wrapped with rayon thread